Until further notice, all seminars and events are held online.
To be notified about upcoming seminars and events, sign up for our mailing lists.
-
NEXT EVENTS
Thursday, April 28, 12–13 pm
LIBN NOW Experts Forum: Labor and Employment Law Post-Covid: What Business Owners, Employers and Workers Need to Know
For more information and to register click here.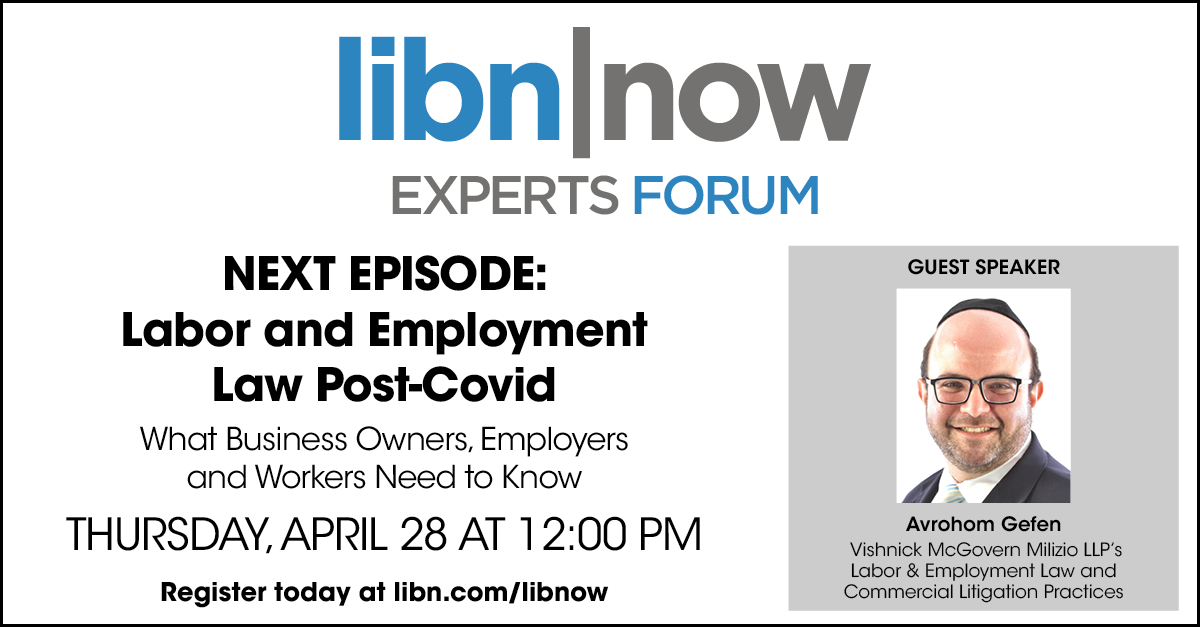 -
LAST EVENT
Webinar: Exit and Succession Planning
In collaboration with NYBB (New York Association of Business Brokers).
A recording can be viewed here.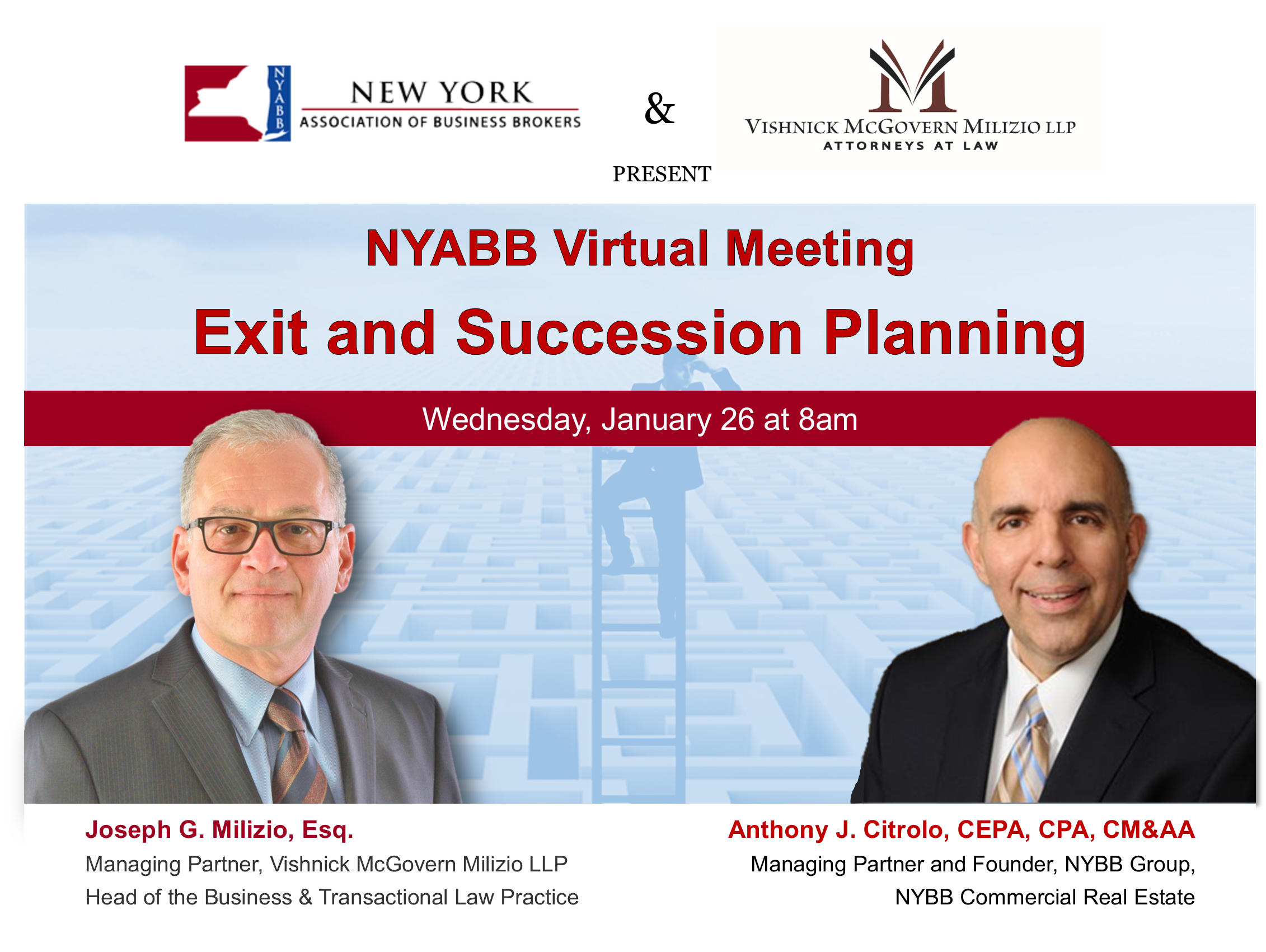 ​
-
Past events are archived in our Articles.