Until further notice, all seminars and events are held online.
To be notified about upcoming seminars and events, sign up for our mailing lists.
NEXT EVENTS
Live Webinar - Adulting 101: Legal Rights, Responsibilities, and Life Preparedness for Students and Families
Wednesday, December 2, 2020
1:40 PM – 2:55 PM EST.
NOTE: this event is not open to the general public, but a recording will be available following on our YouTube channel and Publications page and through our Events mailing list.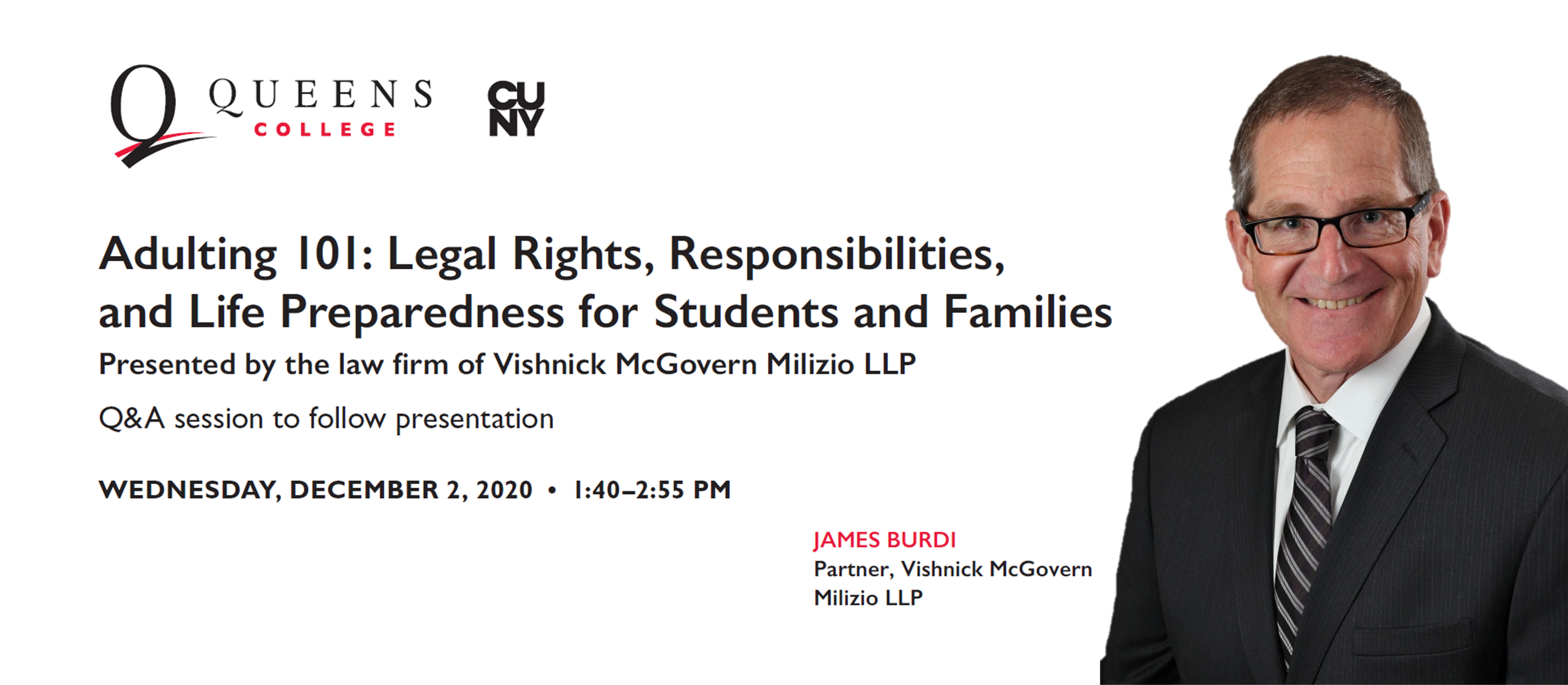 -
LAST EVENT
Live Webinar - Medicaid & Estate Planning: What You Need to Know About Eligibility, Care Planning, and Asset Protection
Thursday, October 28, 2020
11:00 AM – 12:00 PM EST.
[Recording available soon.]
-
Past events are archived in our Articles.