Wills, Trusts, and Estates
Attorneys in New York and New Jersey
You've Worked Hard to Build a Future for Yourself and Your Family. Let Us Help You Protect It.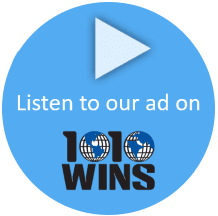 For over 50 years, we've been helping clients protect their interests and plan for their future.
We work hand in hand with you to make sure your estate plan addresses your needs and concerns and meets your goals, protecting your legacy and loved ones.
Whatever your age, income, or family circumstances, our skilled legal team creates a personalized and comprehensive trust and estate plan to safeguard your assets and well-being. You can expect personal attention and powerful representation throughout the process, including planning, ongoing administration, accounting, and if need be, litigation.
From a basic Last Will and Testament to a complex multigenerational business succession plan, we structure a clear and detailed estate plan to ensure your wishes are honored by both family and authorities.
Your estate plan is tailored to you and can include a variety of planning vehicles. The essential goal is always threefold:
Secure your future financial independence and health care.
Prepare for an event of physical or mental incapacity or death.
Protect your inheritance against estate taxes and creditors and specify its distribution.
We proudly maintain long-lasting relationships with many of our clients, helping them plan and manage their estates over decades and even generations.
Your estate plan can be prepared from the comfort of your own home by phone or teleconferencing.
The time to plan for tomorrow is today.
How Can A Wills, Trusts, and Estate Lawyer In New York Help?
Hiring a lawyer to help with matters of wills, trusts, and estates can truly go a long way.
The benefits of hiring an attorney include the following:
Documents that are entirely customized for you and your needs
Answers to any questions that you may have
Professional legal guidance from experts
Documents that are always up-to-date and have your best interests in mind
Trusted legal guidance regarding wills, trusts, and estate for you and your family
Ensured legal compliance
Contact us today to schedule a free initial consultation with our wills, trusts, and estate lawyers in New York.
Why Choose Us For Wills, Trusts, and Estate Matters In New York?
It's your future – your estate plan should be tailored to you. Our estate plans aren't prefabricated templates. We work closely with you and your family to customize legal solutions for your unique needs and wishes.
Our seasoned attorneys come together from a wide range of legal practices to provide you with trusted guidance, including other areas of law like Elder Law, Tax Law, Real Estate Law, Business and Transactional Law, Exit & Succession Planning for Business Owners, COVID-19 Legal Assistance, Family Law, Surrogacy & Adoption, and LGBTQ Representation.
Whether you are a testator, grantor, executor, fiduciary, trustee, or beneficiary, and whether you live in New York, New Jersey, or out-of-state, we'll help you navigate the process efficiently and cost-effectively.
As federal and state laws and taxes change over time, along with family circumstances and wealth, we'll work with you to make sure your estate plan is up to date and maximizes available benefits, exemptions, and other opportunities.
Vishnick McGovern Milizio LLP's Wills, Trusts, and Estates practice is highly reputable. Our diverse clientele includes fellow attorneys, judges, and other legal professionals who retain us both for the protection of their individual interests and for representation of their clients in complex litigation involving trusts and estates.
We have the expertise to make sure your future meets your expectations.
Suggested Reading:
Our Comprehensive Services
TRUST & ESTATE PLANNING
TAX PLANNING
EXIT & SUCCESSION PLANNING FOR BUSINESS OWNERS
SPECIAL NEEDS PLANNING
GUARDIANSHIPS
ELDER LAW
TRUST & ESTATE ADMINISTRATION
TRUST & ESTATE ACCOUNTING
CHARITABLE BEQUEST MANAGEMENT
FIDUCIARY ACCOUNTING
TRUST & ESTATE LITIGATION
MATRIMONIAL & FAMILY LAW
LGBTQ REPRESENTATION