By Constantina S. Papageorgiou, Esq.
October 1 was International Day for Older Persons.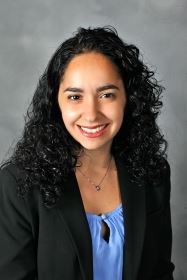 Established by the U.N. in 1990, Oct. 1 of each year is used to recognize and celebrate the senior members of society and to raise awareness about the social, medical, and legal issues affecting them.

WHAT IS ELDER LAW?

Elder Law is a practice aimed at assisting individuals approaching the age of retirement or older with relevant legal issues. This includes long-term care planning, guardianship, age discrimination, public benefits, housing, and financial and health care decision making.

The two most important aspects of Elder Law are planning for long-term care and asset preservation. Given the variety of circumstances and needs, this planning must be tailored to each individual.

DOESN'T MEDICARE COVER EVERYTHING?

Many people mistakenly believe that Medicare covers long-term care, but this isn't the case. Medicare is health insurance for individuals 65 and older. It covers different treatments such as doctors, hospitals, and prescriptions, but usually leaves a copay which is paid through supplemental insurance or out-of-pocket.

Medicare temporarily pays for rehabilitation for individuals who've received inpatient hospital treatment, but it doesn't cover long-term care. Once Medicare coverage ends, people are left to pay privately for costs, which can reach upwards of $12,000 a month. Alternatively, if they qualify, they can apply for Medicaid.

HOW ABOUT MEDICAID?

People often confuse Medicare and Medicaid, even though they're two very different programs that serve different purposes. Medicare is designed to cover care for those 65 and older, while Medicaid provides aid to indigent persons who cannot otherwise afford insurance. For recipients, Medicaid supplements Medicare to cover all costs of long-term care.

As of January 1, 2019, to qualify for Medicaid, the monthly income threshold for a single individual over the age of 65 is $859 and resource threshold is $15,450.

Importantly, eligibility differs between home care (community Medicaid) and skilled nursing home care (institutional Medicaid). While home care has a no "lookback" period, eligibility for institutional Medicaid involves a review of finances dating back up to five years.

When formulating a plan for long-term care, each person's specific facts, comfort, and circumstances must be considered.

WHAT DOES ELDER LAW PLANNING INVOLVE?

Having a will is essential, but it's only helpful after death. Elder Law planning includes advance directives such as a power of attorney, health care proxy, living will, and revocable or irrevocable trusts, which can be used during one's life to enable family or other trusted agents to provide care in case of incapacity or need for long-term assistance.

The primary goal is to ensure that a person is protected and cared for in the event that they're unable to manage their own finances or health care decisions.

It's crucial that these documents be executed while one is of sound mind and good health.

Comprehensive Elder Law planning provides life-long protection of hard-earned assets for oneself and one's family, as well as peace of mind.