Today, the LI Herald (Herald Community Newspapers) announced their 2021 "Top Lawyers of Long Island" recognitions. VMM received five awards, including Top Legal Firm.

In addition to Top Legal Firm in its size category, VMM attorneys received four individual honors: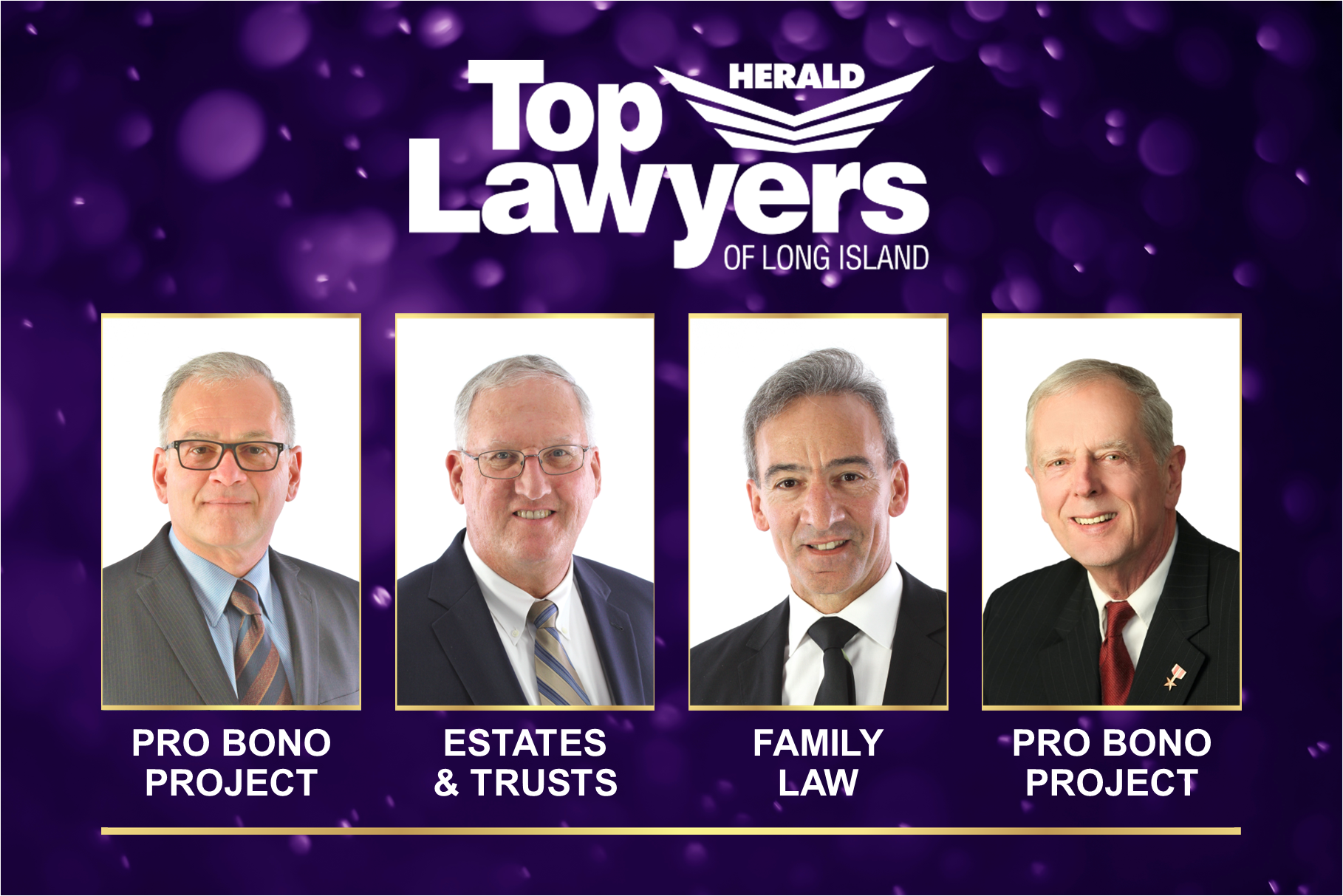 ​
VMM is thrilled to have received 8 additional nominations:
The LI Herald Top Lawyers awards are given annually to "Long Island's best and brightest legal professionals." They were last held in 2019, when VMM was also named in five categories, including Top Boutique Firm.
The full list of 2021 honorees can be found here. It has appeared in print in various Herald newspapers across long Island - an example can be found here (pg. 14).
We work diligently to provide our clients with the very best legal counsel and representation. We are grateful to be recognized for our work.