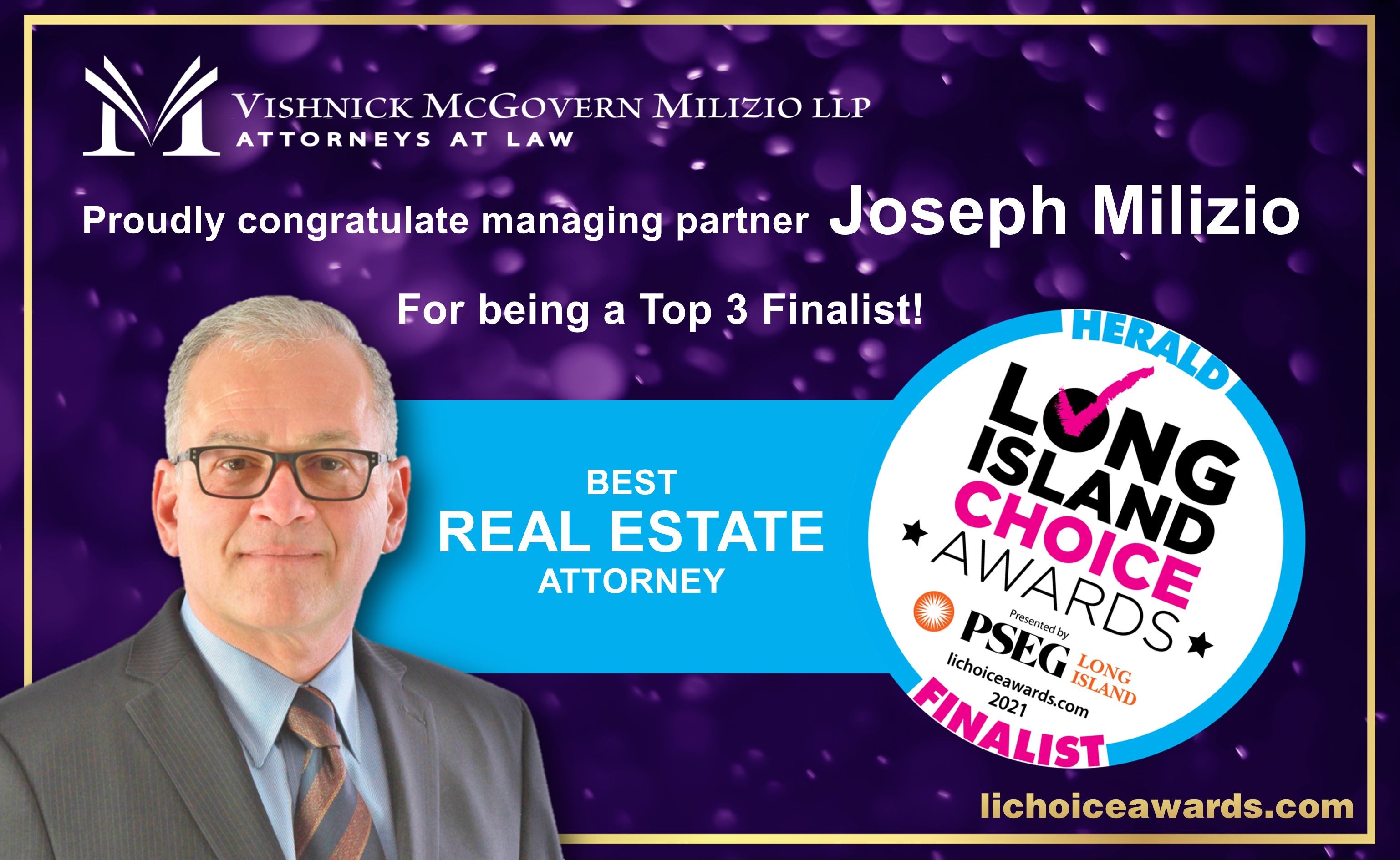 VMM is proud to congratulate managing partner Joseph Milizio, head of the firm's Real Estate practice, on being a TOP 3 finalist for the 2021 Long Island Choice Awards in the Best Real Estate Attorney category!
Mr. Milizio was selected from over 20,000 nominations submitted for the award, presented by the Long Island Herald (Herald Community Newspapers).
The award combines popular vote for initial selection and editorial review to select the finalists and winner. More information can be found at lichoiceawards.com.  
Honorees will be announced February 17, 2022.