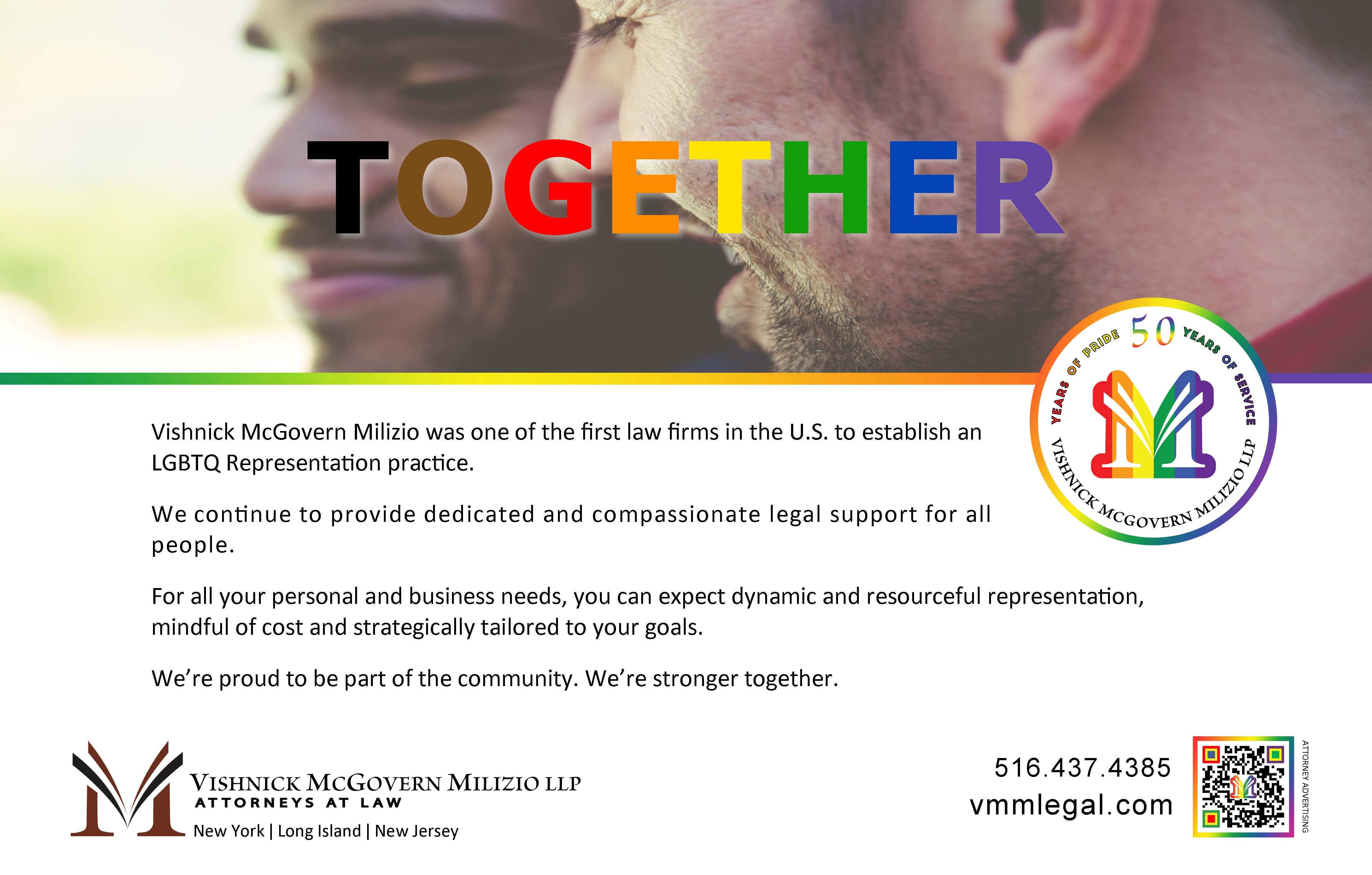 See our ad in Gay Parent Magazine, a premire publication for LGBTQ parents and prospective parents. 
The ad is featured in issue #21 (spring) of the New York edition, in print and online. It can be found on page 14 here.
Last August, VMM managing partner and head of the LGBTQ Representation practice Joseph Milizio wrote for Gay Parent Magazine on the Roe v. Wade overturn and how it impacts gay parents.
VMM's LGBTQ Representation practice was established over 20 years ago, making it one of the very first in the US. The firm provides legal counsel, representation, and education to the LGBTQ community in a variety of matters, including workplace discrimination, estate planning, health care proxies and living wills, prenuptial agreements, real estate, domestic partnership agreements, property co-owner agreements, spousal rights and obligations, divorce and child custody, adoptions and surrogacy, name changes, and gender marker changes.