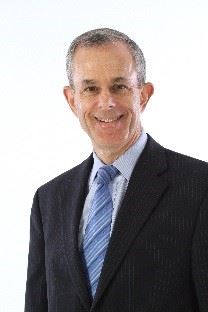 May 2, 2019 – Yesterday was International Workers' Day, celebrating workers' rights around the world. It timely follows the U.S. Supreme Court's decision last week to hear three landmark cases regarding the employment rights of gay and transgender individuals.
Title VII of the 1964 Civil Rights Act guarantees protections from workplace discrimination based on sex, race, color, national origin, and religion. The question for the Court is whether it also prohibits discrimination based on sexual orientation or gender identity.
PRO VS. CON
Uncharacteristically, federal agencies argued against each other in the Second Circuit courts. The Trump Administration has contended that Title VII doesn't apply to sexual orientation or transgender status, while the Equal Employment Opportunity Commission has maintained that it does, since discrimination based on sexual orientation or gender identity is inexorably rooted in expectations about a person's sex.
The interpretation of Title VII in this regard has been a cause célèbre in appellate courts in recent years, with most interpreting it to exclude sexual orientation.
The three cases pending before the Supreme Court are the first concerning LGBT rights since Justice Anthony M. Kennedy, a strong proponent, retired in 2018. His replacement, Justice Brett M. Kavanaugh, is one of five conservatives on the Court. The three cases would therefore be the first to test the new Court's approach to LGBT rights.
THE CASES
Two cases involve claims of workplace discrimination based on sexual orientation: Altitude Express Inc. v. Zarda (No. 17-1623), which ruled in favor of the plaintiff in New York and is now on appeal, and Bostock v. Clayton County (No. 17-1618), which is appealing an opposite decision in Georgia.
The third case, R.G. & G.R. Harris Funeral Homes v. Equal Employment Opportunity Commission (No. 18-107), is a gender identity workplace discrimination suit brought by a transgender woman in Ohio, appealed by the defendants. It involves an additional question of discrimination against workers based on conformity to gender stereotypes, which SCOTUS ruled in 1989 was a form of sex discrimination.
HOW DO EMPLOYERS FEEL?
Last November, 176 companies—representing a total of 7 million employees and a collective annual revenue of more than $3.2 trillion—signed a letter urging the Trump Administration to cease the rollback of legal rights for transgender individuals. Signatories include Apple, Amazon, Cisco, Dow Chemical, Facebook, Google, Intel, JP Morgan Chase, Levi Strauss, Microsoft, Nike, and PepsiCo. According to the letter, more than 80% of Fortune 500 companies have gender identity protections and nearly 70% have transgender-inclusive health care coverage.