Vishnick McGovern Milizio is representing the family of fallen FDNY firefighter Captain Hans Meister, in a dramatic case that's received widespread media attention.
Working pro bono on behalf of the family is Hon. Edward W. McCarty, former Justice of the New York State Supreme Court and Of Counsel at VMM.
The family representative is grandson Richard Meister, Managing Director of Bank of America Merrill Lynch and former longtime Managing Director of Goldman Sachs.
Judge McCarty and Mr. Meister were interviewed in the New York Post and on New York 1 (Spectrum News NY1), WNBC (4 New York), 1010 WINS, WCBS Newsradio 880, and LI News Radio, among other outlets.
Watch or listen to the news reports below or scroll down to read a synopsis.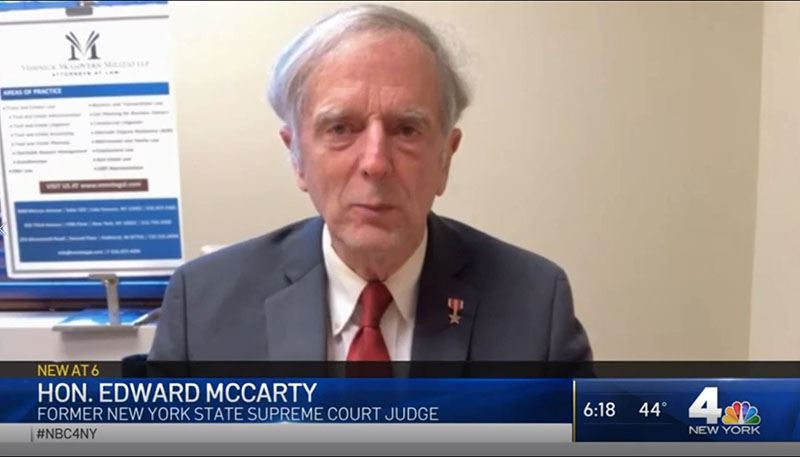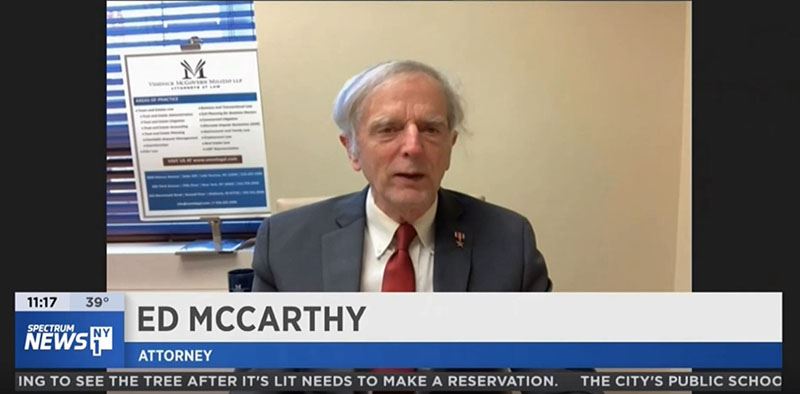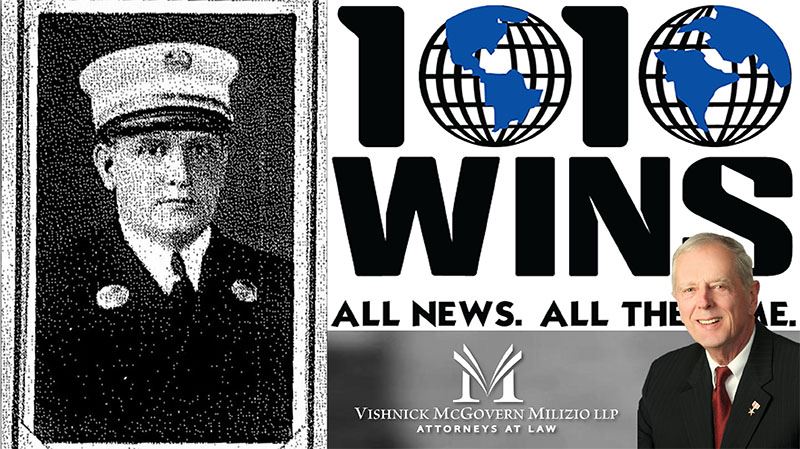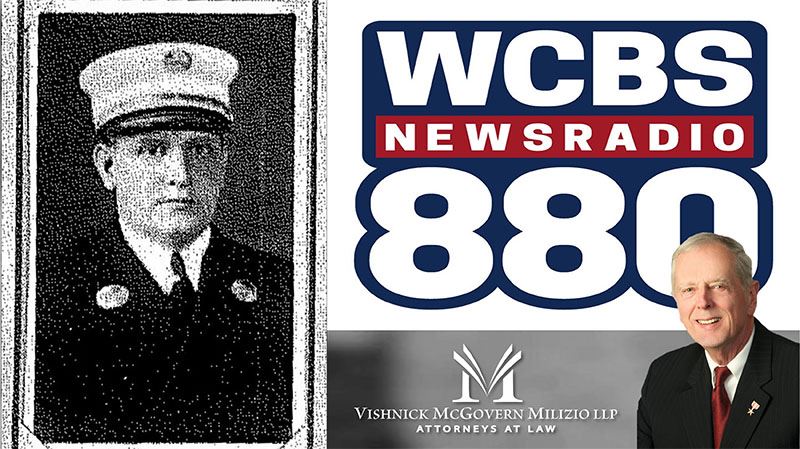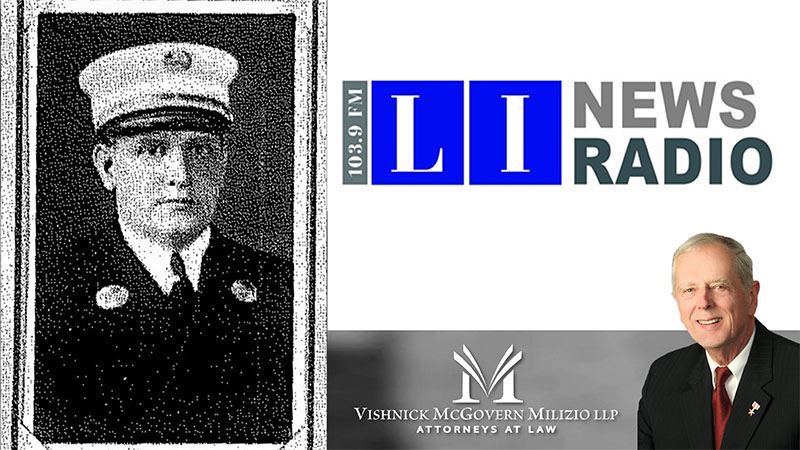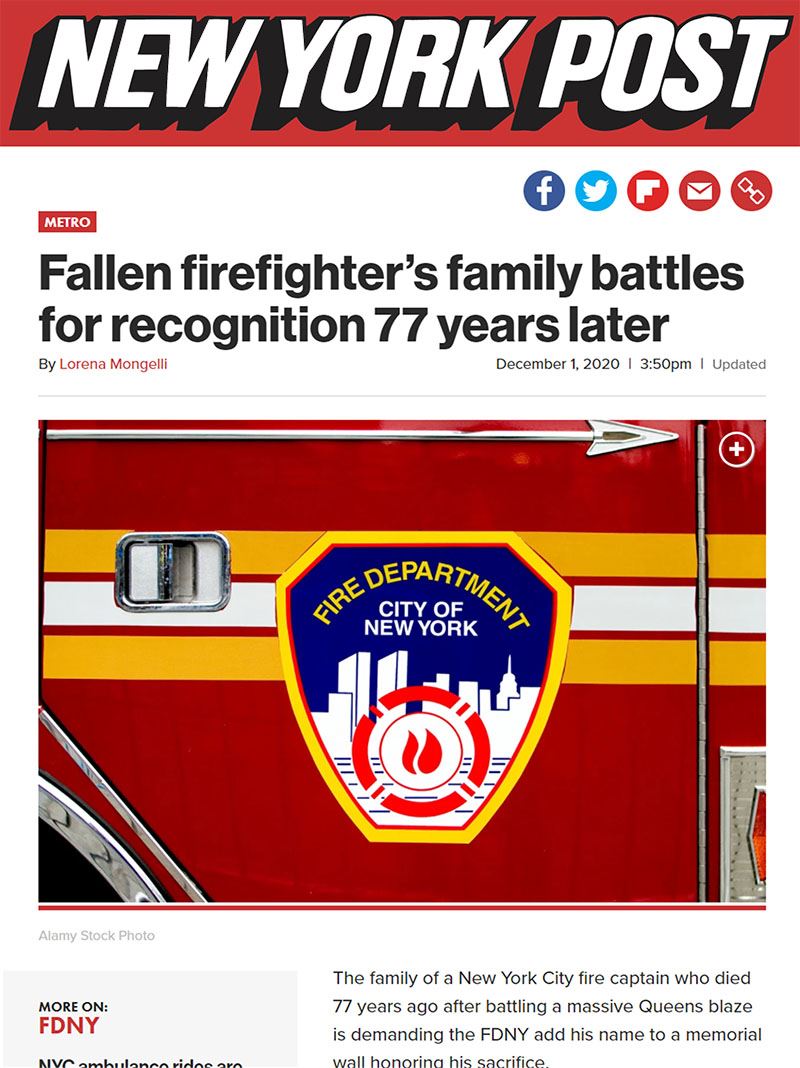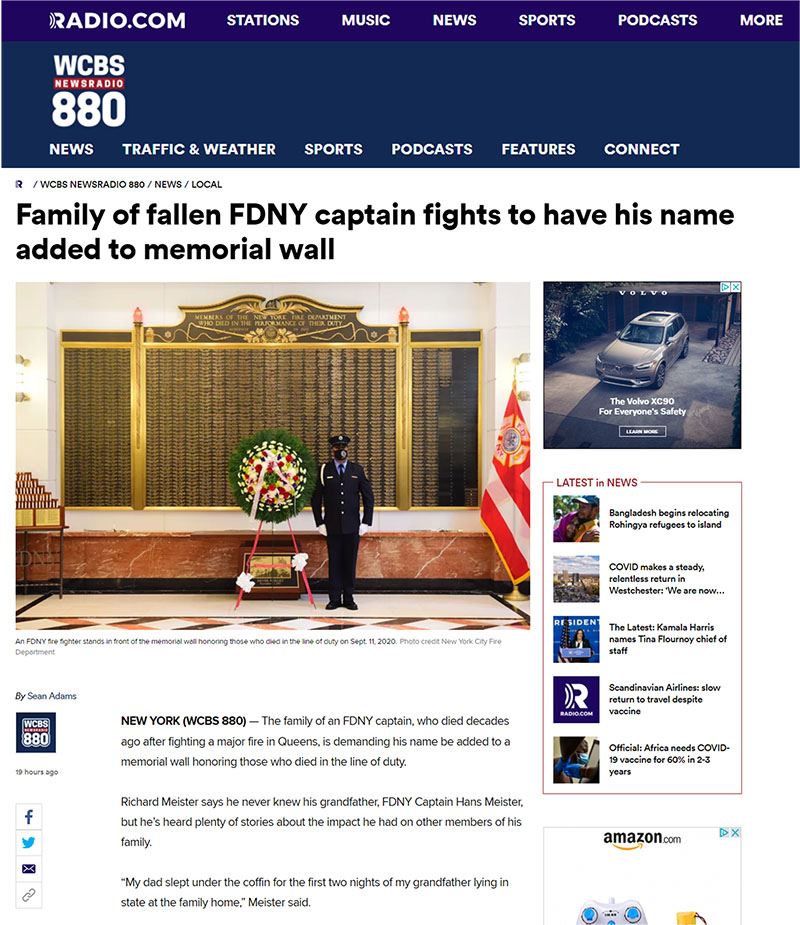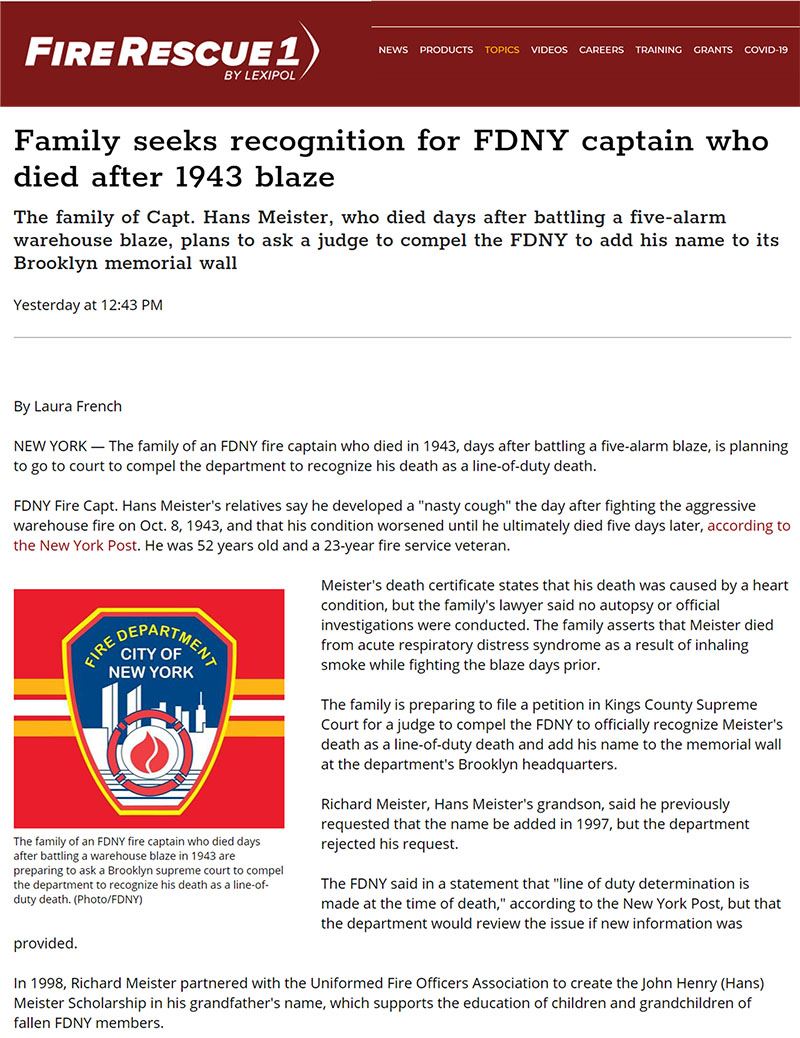 77 years ago, on October 8, 1943, Captain Hans Meister and his Engine Company 292 responded to a Five-Alarm fire at the Diesel Electric Company in Long Island City. The massive six-story blaze was eventually brought under control, with no apparent casualties.
In the following days, however, Captain Meister fell ill, and on October 13, five days after the fire, he passed away. The Fire Department did not consider it a Line of Duty Death (LODD), denying his widow and six children a survivor's pension.
The family has petitioned the FDNY to reverse their position over the decades, with no success.
With advances in forensic medicine and the recent precedent of NYC firefighter Thomas O'Brien, a case also represented by Judge McCarty and VMM, the firm means to demonstrate beyond reasonable doubt that Captain Meister died from Acute Respiratory Distress Syndrome (ARDS), a direct result of the smoke and heat he inhaled in the conflagration, and compel the FDNY to recognize his death as LODD.
The Meister family is not seeking any monetary compensation. They simply want justice in his name, to make sure he receives the recognition he deserves for valiantly sacrificing his life in the protection of his fellow New Yorkers. They are asking that his name be added to the Fallen Firefighters Memorial Roll of Honor, which he has been unjustly denied since 1943.
VMM is bringing an Article 78 proceeding before the Kings County Supreme Court (Brooklyn).