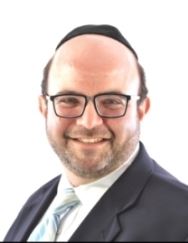 The new year will once again bring changes for employers in New York City and the rest of the state.
MINIMUM WAGE
In 2020, the minimum wage for all New York City employers—now including small employers (less than 11 employees)—will be $15.00 per hour.
The minimum wage for employers in Long Island and Westchester will increase to $13.00 per hour.
The minimum wage for employers in the remainder of New York State will increase to $11.80 per hour.
The New York State salary level thresholds for exempt administrative and executive employees will also increase to $1,125 per week for all NYC employers; $975 for employers in Nassau, Suffolk, and Westchester; and $885 for the rest of the state.
FAMILY LEAVE
Under the Paid Family Leave Act, eligible employees can now take up to 10 weeks of leave and receive 60% of their salary.
Note that the salary is calculated by the average weekly wage of the last eight (8) weeks prior to starting the leave, and that it's capped at 60% of the NYS average weekly wage (making the maximum benefit $840.70 a week).
Paid Family Leave benefits are financed solely through employee contributions via payroll deductions.
With the ever-changing employment laws, it's more important than ever for employers to stay up to date and make necessary changes. We'll continue to update you with developments.
Avrohom Gefen is a partner in VMM's Commercial Litigation and Employment Law Practices.