Partner Avrohom Gefen, head of VMM's Employment Law and Commercial Litigation practices and member of the Alternative Dispute Resolution practice, is interviewed in Newsday about the new Adult Survivors Act, which allows adult survivors of sexual assault in New York to sue their alleged abuser, and potentially the abuser's employer, even if the statute of limitations has passed, including cases that could go back decades.
The article was published online today and can be found here (behind a paywall) and below. It will appear in print this Monday, July 25.

New law widens employer exposure to old sex assault claims
By Jamie Herzlich
July 20, 2022
Under recent legislation, adult survivors of sexual assault in New York can now have legal recourse even if the statute of limitations has passed against the alleged abuser and potentially the abuser's employer for cases that could go back decades.
The Adult Survivors Act provides a one-year lookback window starting Nov. 24, 2022, for those sexually assaulted when they were over the age of 18 to bring forth civil claims, regardless of when the abuse occurred. They would have until Nov. 23, 2023 to file such claims. Previous legislation opened up such a window between 2019 and 2021 for those who were under 18.
This poses new challenges for companies in defending claims where the alleged abuse was tied to the workplace in some way, legal experts say.
"This certainly could affect private employers, especially if the employer knows of cases where lawsuits were previously filed and dismissed due to statute of limitations issues," says attorney Avrohom Gefen, head of the employment law practice at Vishnick McGovern Milizio LLP in Lake Success.
Even for those companies that didn't have past claims, it could mean liability if, for example, previous management had occurrences of sexual assault that weren't addressed, he says.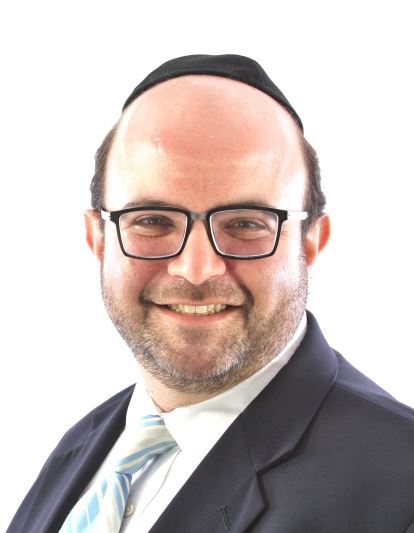 This presents challenges considering "many companies don't keep physical records a long time due to space constraints," says Gefen.
The Adult Survivor Act is modeled after the Child Victims Act, which went into effect in August 2019, he says. That legislation allowed survivors of childhood sexual abuse to file claims over originally a one-year period, which was extended another year due to COVID, Gefen says.

11,000 suits in two years
That resulted in nearly 11,000 lawsuits being filed against various individuals and organizations between August 2019 and August 2021, according to New York's Office of Court Administration.
It's unclear if the Adult Survivors Act will result in as many lawsuits, but employers are definitely at risk, says Arthur Yermash, a partner in the Westbury office of Campolo, Middleton & McCormick, LLP.
"The legal system's built on statutes of limitation, which create a time frame during which any claim can be brought," he says. "Once that door closes the risk of liability no longer exists. This reopens the door to the liability risk."
"There was a disconnect between the trauma survivors often experience" — which may not be fully felt for years — "and the relatively short statute of limitations that allows them to seek justice in our courts," says Michael Polenberg, vice president of government affairs at Manhattan-based Safe Horizon, an assistance organization for victims of abuse and violent crimes, which was instrumental in helping get both the Child Victims Act and Adult Survivors Act passed.
It may take years for survivors to process the trauma, he says. They may still face hurdles in pressing claims.

Burden on plaintiff
And consider this law doesn't favor the plaintiff in court proceedings, he says: "The burden of proof has always been and will continue to lie with the plaintiff." Plaintiffs would have to prove that the workplace was negligent and "should have known and failed to take any meaningful action to address what happened," Polenberg says.
Civil claims against employers stemming from instances of sexual abuse in such cases generally allege "negligent hiring, retention and/or supervision," says Siobhain P. Minarovich, an associate in Rivkin Radler's insurance coverage practice in Uniondale.
So what can employers do?
First, get a handle on how to track down old company documents, Yermash says. This could include personnel records of past employees and historic employee policies too, he says.
It could be helpful in defense of potential claims knowing what were prior company policies on addressing these type issues, he says.
Also consider tracking down old insurance policies to see what they may cover, although "there's a very small chance companies have policies that cover claims from 25 years ago," Yermash says.
"The availability of insurance coverage will turn on the specific policy language and the facts of the case for which coverage is sought," says Minarovich.
Generally, organizations may find that starting around the mid-1980s, their general liability policies included a sexual misconduct exclusion precluding coverage for claims arising out of sexual or physical abuse, she says.
Organizations might also have difficulty obtaining coverage if they failed to give timely notice of the claim, especially where they knew something about it earlier, and/or if an organization had knowledge of an alleged abuser's propensity to commit sexual abuse, but failed to take any preventive action, Minarovich says.