VMM partner James Burdi, member and past president of the Kiwanis Club of Garden City, attended the club's 67th Saint Patrick's Luncheon with fellow Partners Bernard Vishnick and Bernard McGovern, Of Counsel Patricia Colgan, and Associate Phillip Hornberger.
The benefit luncheon was held on on March 17 at the Garden City Hotel and featured pipers, a Marine Color Guard, Irish step-dancers, group singing, a professional comedian and a "World Famous" Raffle--all to benefit the Garden City Kiwanis Foundation, in support of its school scholarships, Kamp Kiwanis, Gbarnga Mission in Liberia, and more.
The event was featured in local press, including The Garden City News.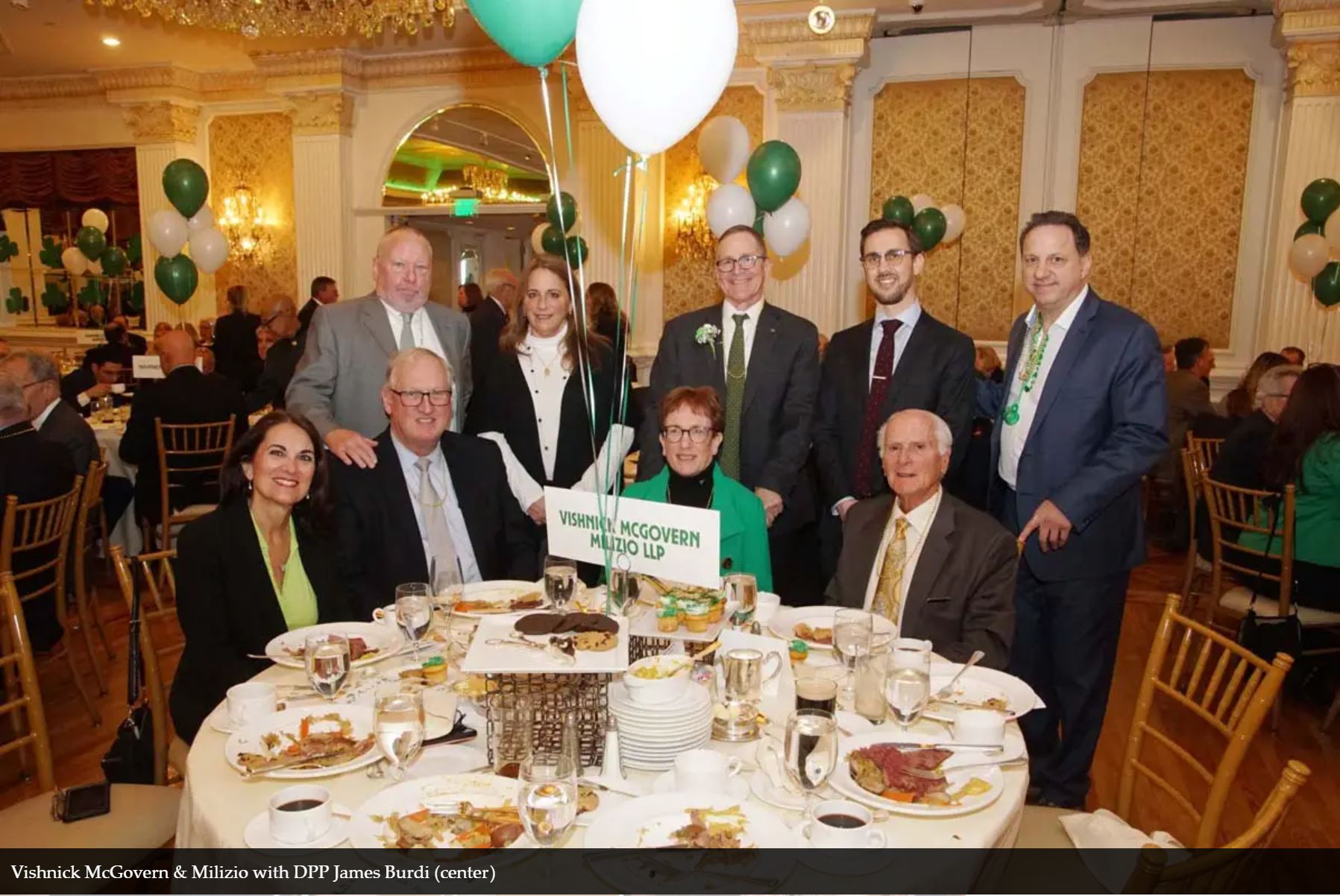 L to R standing: James Mulvaney, Debra Roselli, James Burdi, Phillip Hornberger, Steven Remmert. Sitting: Patricia DeMasi, Bernard McGovern, Patricia Colgan, Bernard Vishnick.