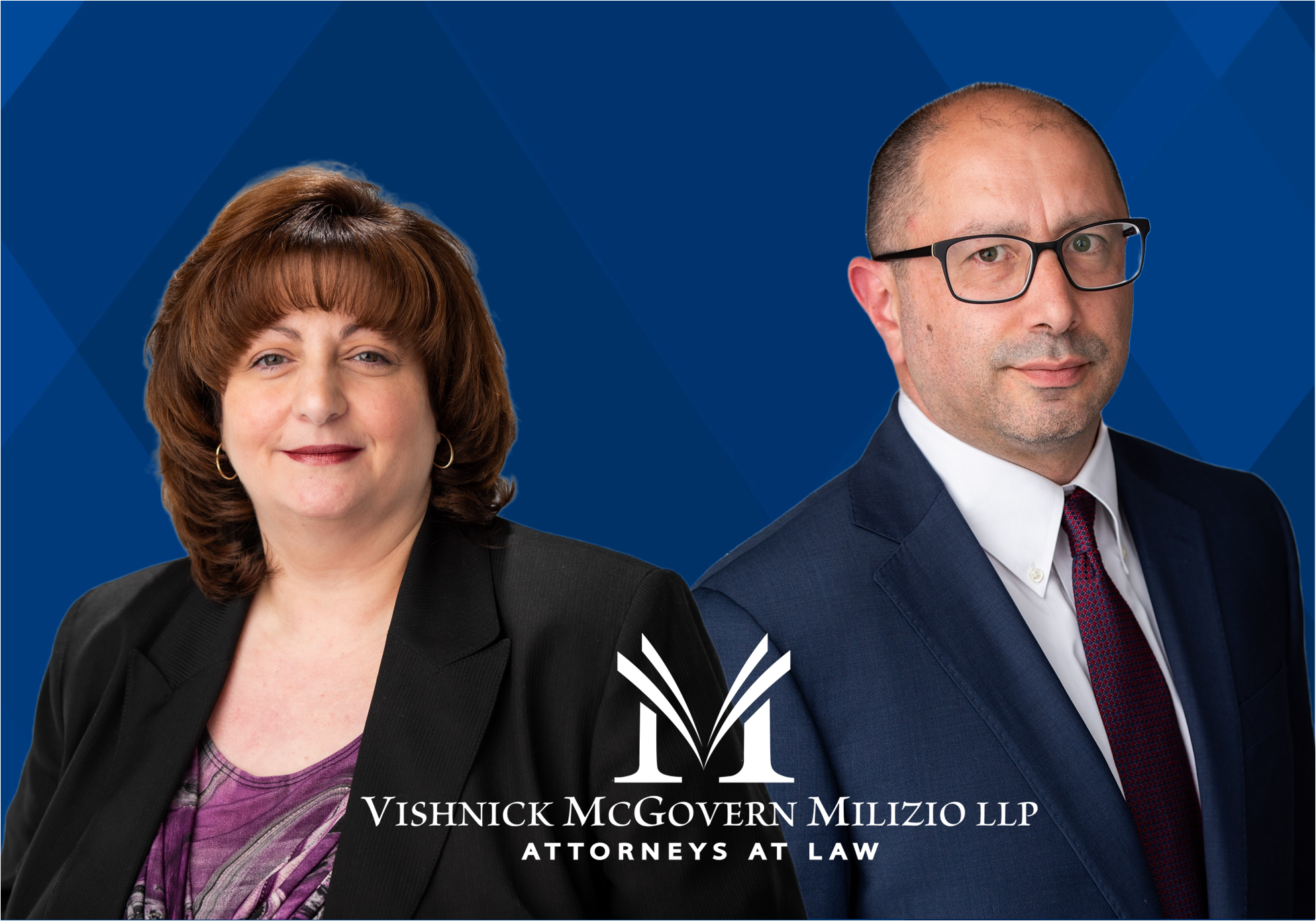 VMM extends a warm welcome to new associates Lori A. La Salvia and Salvatore A. Candela.
Ms. La Salvia is an associate in VMM's Personal Injury practice.
A seasoned attorney with over 25 years of experience, Ms. La Salvia focuses on plaintiff personal injury litigation, including motor vehicle accidents, construction accidents, premises accidents, slip & falls, dog bite cases, and other types of injuries and damages resulting from negligence.
Her strong track record of winning cases and securing significant settlements exemplifies her dedication to her clients, ensuring they and their families receive the compensation they deserve.
Her full bio can be found here. She can be reached at llasalvia@vmmlegal.com and 516.437.4385 x128.
Mr. Candela is an associate in VMM's Wills, Trusts, and Estates practice, focusing on Trust & Estate Litigation, Trust & Estate Accounting, Fiduciary Accounting, and tax-related matters.
Mr. Candela's rich background in transactional, financial, tax, and estate matters spans nearly twenty years, in a range of industries and capacities.
He has represented clients before the US Tax Court and NYS Tax Tribunal, as well as the New York State Appellate Division and New York State Supreme Court in matters regarding partnership, real property, landlord-tenant, family, estate, and guardianship disputes.
Mr. Candela has advised clients on the formation, operation, and sale of business entities, as well as on international, federal, and state tax matters, including partnership, corporate, and gift & estate taxes.
He has prepared annual filings and represented clients on income, estate, and business tax matters before the IRS and NYS Department of Taxation and Finance.
His experience further includes real estate sales, purchases, and landlord-tenant matters.
Mr. Candela is fluent in English, Italian, and Spanish.
His full bio can be found here. He can be reached at scandela@vmmlegal.com and 516.437.4385 x106.